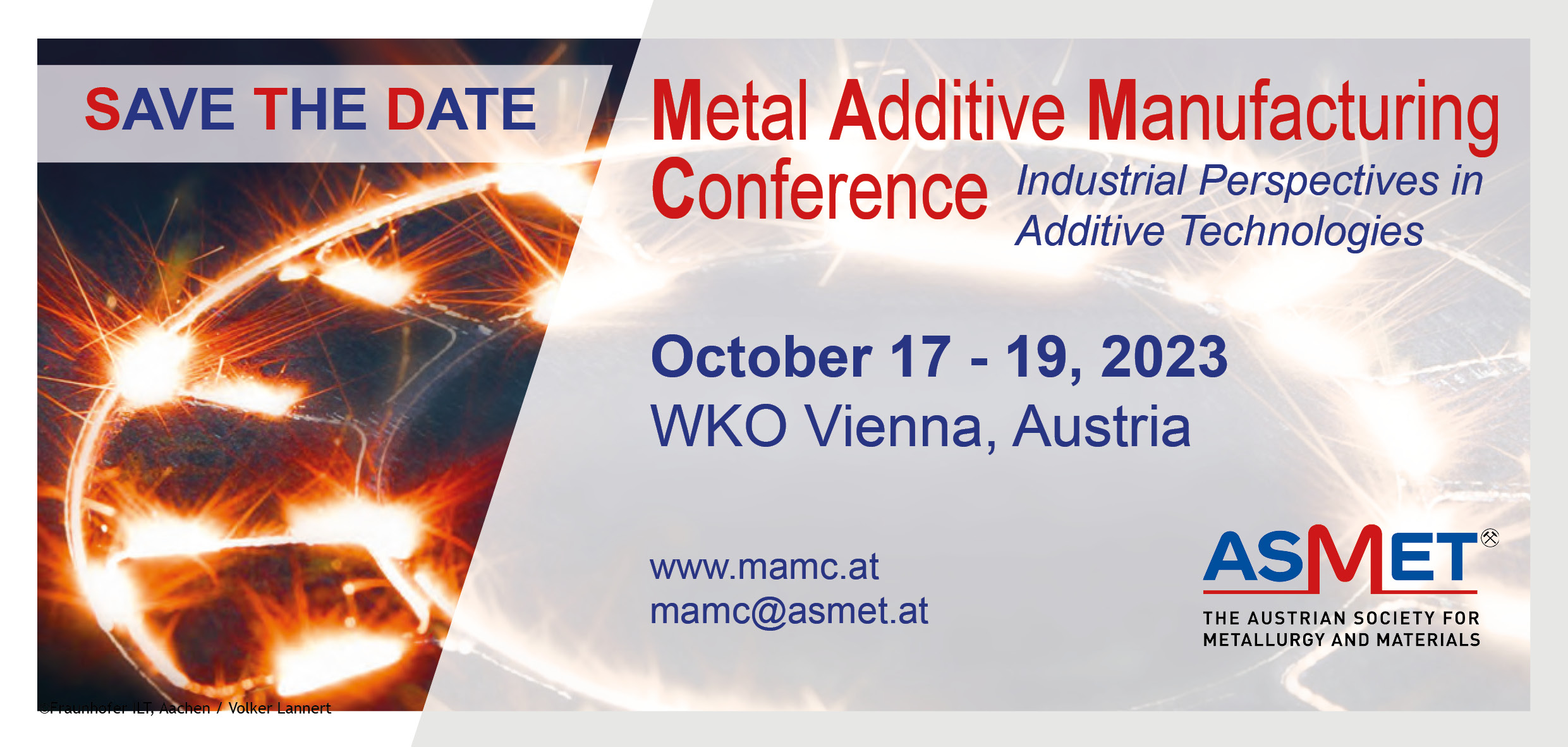 ASMET, the Austrian Society for Metallurgy and Materials, invites decision-makers, engineers, developers, industry experts, scientists and students to the fifth Metal Additive Manufacturing Conference with exclusive focus on the processing of metals.
Topics:
Powder for MAM
Systems & Equipments for MAM
Additive Design & Engineering
Laser Melting, Electron Beam Melting & Direct Energy Deposition Processes
Process- and Quality Control & Sustainability
Post-processing of AM parts
Tools, Space and Aircraft, Automotive, Medical and others
Recent Research Topics
MAM Best Poster Award

As the MAM BEST START UP AWARD was highly appreciated in 2022, the scientific committee has decided to award a prize again this year.
This year, the MAM BEST PAPER AWARD for YOUNG RESEARCHERS (max. 35 years) will be given in the framework of MAMC 2023.
The call for abstracts is open
You can submit an abstract for reviewing.